Strawberry Rhubarb Chia Pudding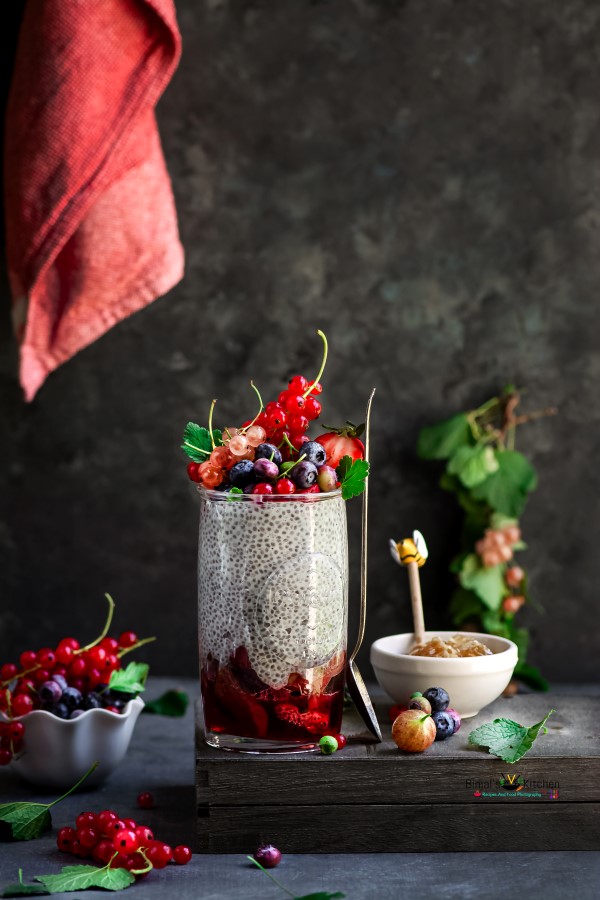 For Strawberry Rhubarb Compote
1 cup Chopped Rhubarb
1 cup Quartered Strawberries
¼ cup water
1 tbsp Coconut Sugar
For Chia Pudding
1 ¼ cup Coconut Milk
¼ cup Chia Seeds
¼ cup Shredded Coconut Flakes
1 tsp Vanilla Extract
1 tsp Honey or Maple Syrup
For Strawberry and Rhubarb Compote
In a medium saucepan, add the rhubarb, water, and coconut sugar. Bring to a simmer and cook about 2 minutes.
Once rhubarb become soften, add chopped strawberries and continue to simmer and cook
about 2-3mins until strawberries and rhubarb have softened and a thick sauce form. keep
aside and let it cool down.
For Chia Pudding
To make the chia pudding, place milk, chia, coconut, honey or maple syrup and vanilla in a bowl. Stir well and place in
the fridge to set at least 1 hour to overnight.
To serve, layer in glass or cup with chia pudding and strawberry rhubarb compote or simply serve into the plate or you can serve as per your choice and enjoy.
You can add date syrup or maple syrup instead of coconut sugar.
Add sliced or chopped dry fruits in pudding to make your healthy breakfast
Recipe by
Binjal's VEG Kitchen
at http://www.binjalsvegkitchen.com/strawberry-rhubarb-chia-pudding/