Rava Dosa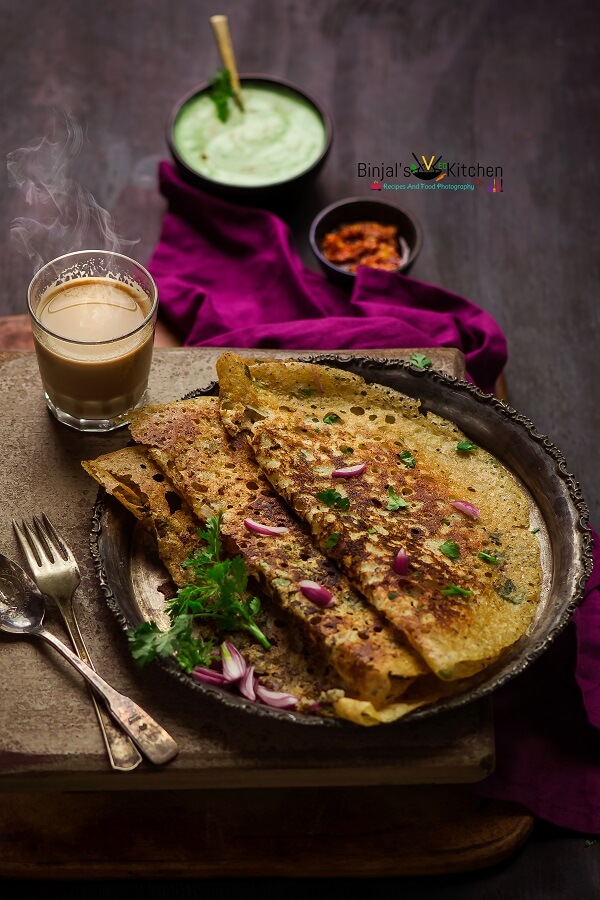 Recipe type:
Appetizer & Snack
1 cup Suji/Semolina
½ cup Rice Flour
1 tbsp Maida/All Purpose Flour
½ cup Curd/Yogurt/Dahi
½ cup Chopped Onion
2-3 Green Chili Chopped Finely
¼ tsp Ground Black Pepper
¼ tsp Cumin Powder
½ tsp Ginger Paste
1-2 tbsp Chopped Coriander Leaves
Salt
Oil
Combine the suji, rice flour, maida, curd and mix well, make sure there are no lumps, then add onion, green chili, black pepper, cumin powder, ginger paste, chopped coriander, salt and mix well, then add water and make a well thin batter.
Heat the nonstick tava or griddle, grease few drop of oil on it, then sprinkle few drop of water on it. It should steam.
Now spread ½ cup of batter on griddle or tava, make sure it should be spread tilt all sides of tawa with thin round layer, and then pour few drop of oil on sides of dosa. After 1-2 minutes turn the dosa and cook it both side till golden brown.
Serve hot Rava Dosa with chutney.