Gatte Ki Kadhi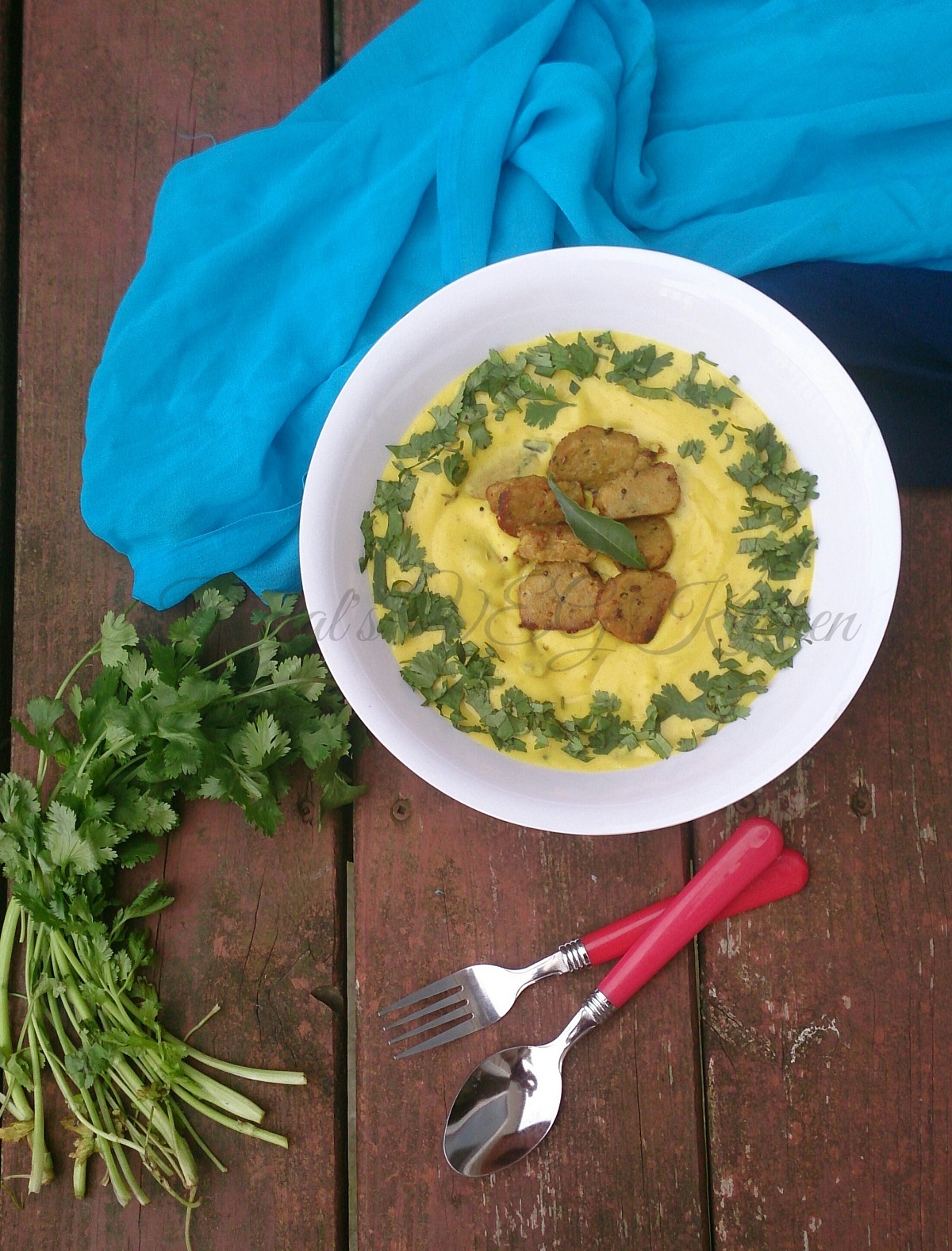 2 cup Besan/ Gram Flour
1 tsp Chili Powder
1 tsp Ginger-Garlic Paste
¼ tsp Carom Seeds
1 tbsp Curds
2 tbsp Oil
Salt
2 cups Curds
1 tbsp Besan/Gram Flour
4 to 6 Curry Leaves
1 tsp Cumin Seeds
½ tsp Mustard Seeds
¼ tsp Asafetida/Hing
1 bay Leaf
1 Clove
Small piece of Cinnamon Stick
¼ tsp Turmeric Powder
2 tsp Chili Powder
2 tsp Coriander Powder
2 tbsp Oil
Salt to Taste
Take a bowl; combine all the ingredients for Gattas. Knead and make dough using 1 to 2 tablespoons of water.
Divide the mixture into small- small portions and shape each portion into a cylindrical roll.
Boil water in a pan and cook the Gattas in boiling water 7 to 8 minutes, drain and keep aside.
Cut the Gattas into slices and keep aside.
Take another bowl; combine beaten curds, gram flour, salt, ½ cup of water and mix well, so that no lumps remain.
Heat the oil in a pan; add the cumin seeds, mustard seeds, asafetida, curry leaves, bay leaf, clove and cinnamon.
When the seeds crackle, add the turmeric powder, chili powder, coriander powder and sauté for a few seconds. Now add the curd mixture, 1 cup of water and bring to a boil while stirring continuously, so that the Kadhi does not split.
Now add the prepared Gattas to the Kadhi and bring to a boil. Garnish with the chopped coriander.