Cilantro Mint Jalapeno Hummus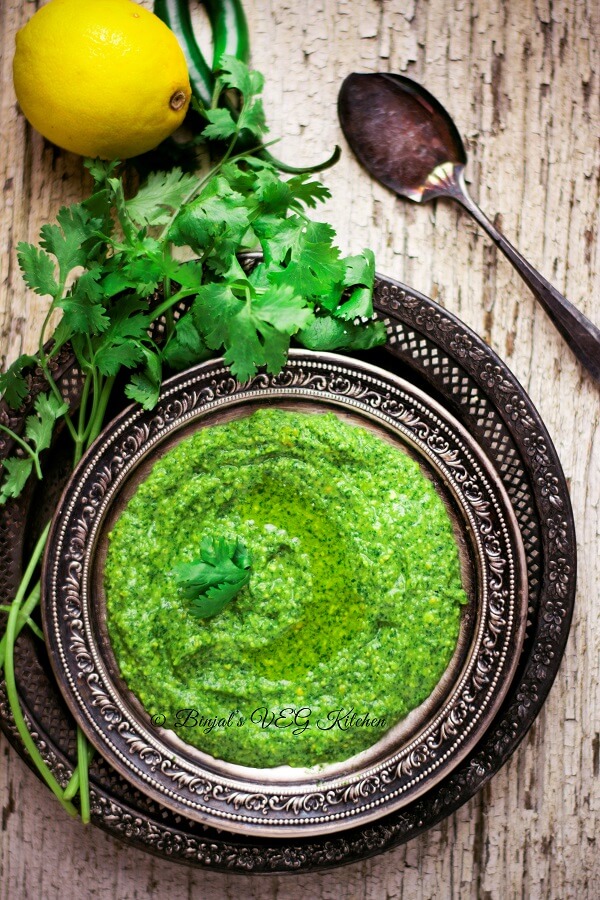 Recipe type:
Chutney & Dip
1 cup Cilantro Leaves
½ cup Mint Leaves
½ Cup Garbanzo Beans/Chickpeas (Boiled or Canned)
2-3 chopped Jalapeno
2-3 Garlic Cloves
1 Lime Juice
¼ cup Tahini
1-2 tbsp Olive Oil
Salt
Wash and drain cilantro and mint leaves.
In a blender or a food processor, add cilantro, mint, jalapeno, garlic and blend it well.
Now add chickpeas, salt, tahini, olive oil and blend it again, scrap it if stick inside.
Add little water (2-3 tbsp) and make smooth but granny textures mixture.
Remove it in a bowl or a jar and add lemon juice, mix it well and keep aside.
Cilantro Mint Jalapeno Hummus is ready, use as a spread or dip.
• You can store it in to a fridge up to a week into the air tight container or glass jar.
Recipe by
Binjal's VEG Kitchen
at http://www.binjalsvegkitchen.com/cilantro-mint-jalapeno-hummus/