Pineapple Mango Orange Smoothie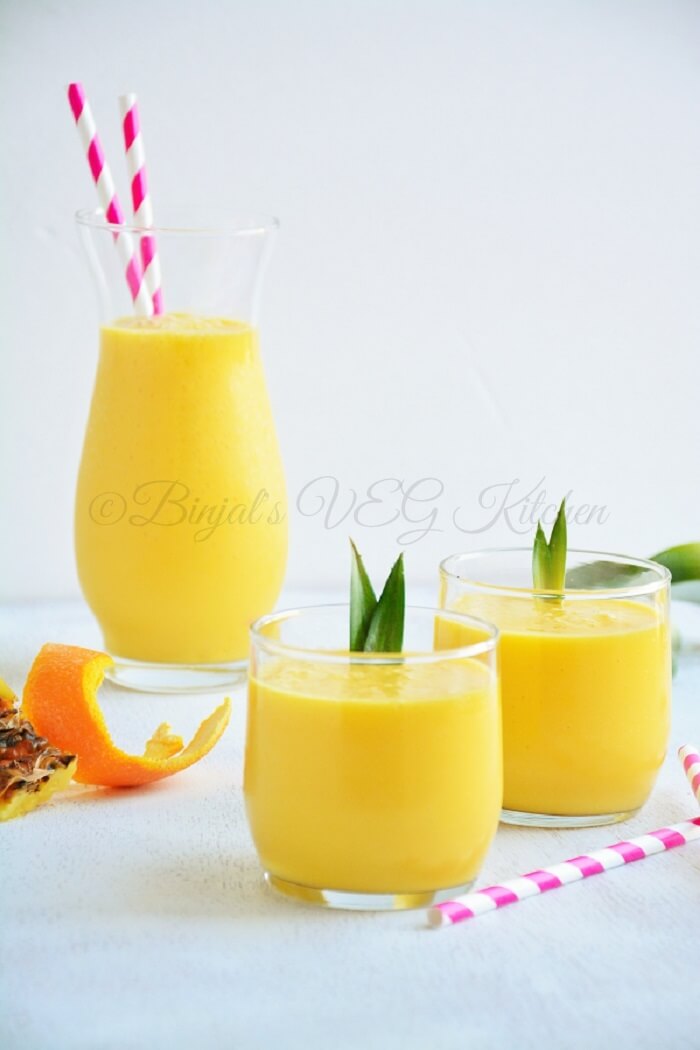 1 cup Chopped Fresh Pineapple Chunk
1 cup Chopped Ripe Mango Cubes
2 Oranges Peeled and Deseeded
½ Cup Low Fat Yogurt
Ice Cubes
First add all the fruits in blender or juicer and blend them till smooth puree.
Take a bowl, pass the puree through a sieve so that the small remains of the strand get removed.
Now add sieved puree into the same blender, add low fat yogurt, ice cubes and blend it till smooth smoothie.
Serve chilled Pineapple Mango Orange Smoothie immediately and enjoy……
• If you like fruit fibers so no need to sieve puree you can add all ingredients together in a blender and blend well to make smoothie.
• If you want sweet taste you can add sugar or stevia as per your taste.
• You can also use readymade juice, as same ratio to make a smoothie.
Recipe by
Binjal's VEG Kitchen
at http://www.binjalsvegkitchen.com/pineapple-mango-orange-smoothie/